R. Kelly faces prison time after sexually assaulting multiple underage girls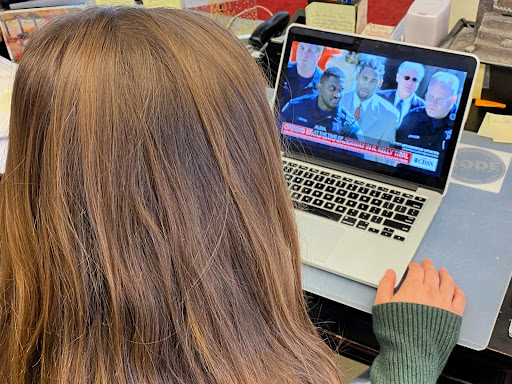 From famous to infamous, singer R.Kelly is being now seen as a predator worldwide. Originally, R. Kelly was the world's greatest R&B star in the early 2000's. His best known song, "I Believe I Can Fly," was released in 1995. 
"When you think of girls who are going to shows, attending concerts, becoming completely hysterical, …and then meeting their heroes, this is a situation ripe for men taking advantage of young girls," said Ann Powers, who spoke on the Surviving R. Kelly documentary.
Surviving R. Kelly is a Netflix show that aired in 2019 which includes many women speaking out about the experiences they faced with Kelly. The women stated that most  of these sexual encounters with him were when they were underage.
As a little boy, R. Kelly dealt with various forms of molestation by his close family. All this trauma led him to be power hungry and hormonally intense at a young age. Sexual violence became increasingly prominent as he grew older. Young girls became his target.
"As a teenage girl, it makes me wonder what other 'favorite' rappers have been raping other young impressional women. It's hard to understand another girl, the same age as me, being lured into a trap by someone she looks up to," said Nova Whitney ('22.)
R. Kelly made sure his victims kept quiet. He made threats from exposing sex tapes to violence kept the secrets. Many of his victims were terrified to speak out.
R. Kelly went to trial and was found guilty of nine counts of sex trafficking and racketeering, R. Kelly could be sentenced to decades in prison. Survivors of R. Kelly say they want justice not only for the sexual assaults, but also for all fake promises of fame and the devious abuse of naivety.