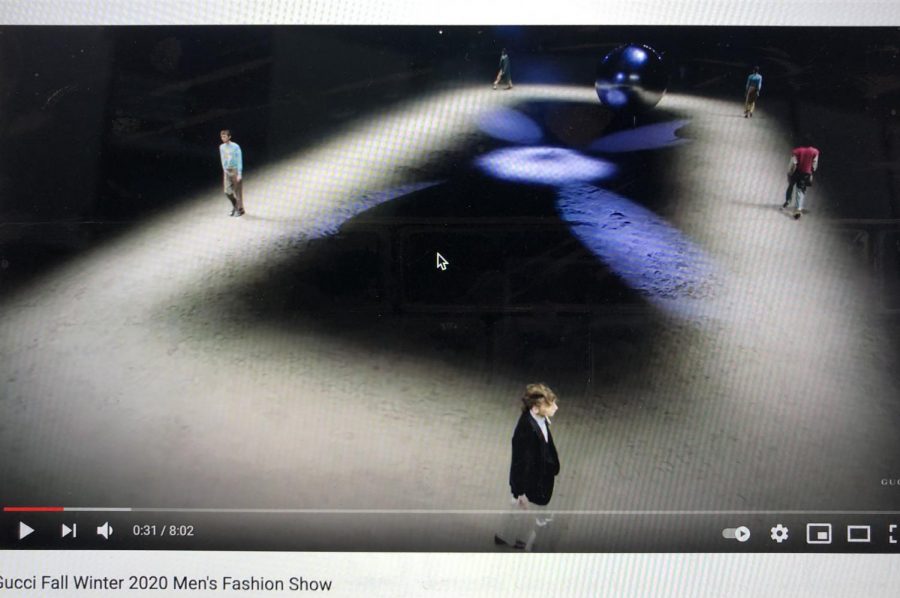 Soumya R.
Even in the Covid climate, the fashion world has pushed forward into this year with the Fall/Winter 2021/22 Menswear shows for Paris Fashion week. 
Paris Fashion Week is a series of presentations via fashion shows held biannually in Paris, and they are crucial for designers, as these shows give their pieces an audience. 
However, due to Covid-19, it was not possible for a grand in-person fashion show, so many designers and labels had to switch how they presented for this year's menswear collection viewing. 
Most shows were filmed and live-streamed. What made these shows different from normal "in-person" shows was that designers had creative freedom in how they presented their collections.
Louis Vuttion's Virgol Abloh explored Black consciousness in his collection released with words delivered by Saul Williams and Kai Isiah Jamal. 
Amongst these words were "as Black people, as trans people, as marginalized people, the world is here for our taking, for it takes so much from us." 
Two designer titans, Raf Simmons, former creative director of Dior and Calvin Klein, and Miuccia Prada, head designer of Prada, worked together to produce a performative and eccentric show. 
Like many other designers, the show felt more like an ad campaign, engaging the audience, than it did a show. There were dancers, movement, and flow that just made watching the show eye-grabbing. 
Many designers tackled commercial products more than they did fashion wear. This may be partially due to the fact that the high fashion consumption demographic has decreased because of Covid-19.
It should be expected for bomber jackets, long trench coats, even plaid designs to become more trendy as many shows like Prada, Louis Vuitton, Dior Homme, Rhude have featured these designs in their line.