Amador juniors found makeup brand Defy Cosmetics
Even in the Covid-19 pandemic, Amador students have found a way to combine their passions and hobbies together to make an impact on causes they feel close to. The December of 2020 marked the founding of Defy Cosmetics, a makeup business dedicated to raising awareness for animal cruelty issues by PUSD students Jane Wu, Angelina Ma, Sophia Zhu, and Marina Lee.
According to Jane Wu, the co-founder and CEO of Defy Cosmetics, the idea for this business venture was a spontaneous thought.
"When I was scrolling through Instagram, I saw this ad and it was a petition to ban fur farming. I looked at it because it wasn't something I was familiar with… I realized that this problem is still happening a lot in the world, and is pretty widespread. I feel like nobody's doing enough to talk about it. I know we have a lot of social issues going on too, but I feel like if we have the power to combat bad social issues, especially from the younger generation, then why not address other issues that are still going on and don't have enough coverage," said Wu ('22).
Although they hope to eventually sell a variety of skin care products, Defy Cosmetics currently specializes in creating lip glosses with safe and natural ingredients.
"We had launched our first collection for New Years, so that included three different shades of glosses. One is the Holly shade, which is light pink wine and sunset, and then there is Ivy, which is tinted to look green but it comes out clear and sparkly, and then there is a Snickerdoodle one, which is cinnamon scented. Each one is $5 and shipping is free. For our formula, we infused it with aloe vera, shea butter, coconut oil, and we use an oil base, kind of like a balm, with vitamins and minerals to make it moisturizing," said Wu ('22).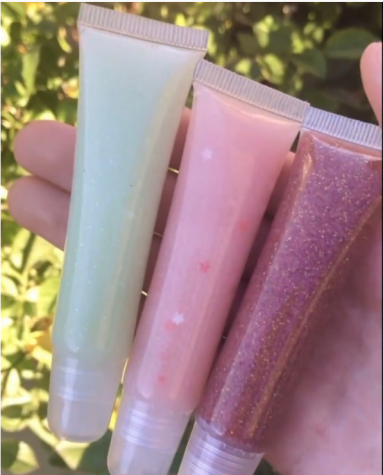 Staying true to their ideals, Defy Cosmetics produces animal cruelty-free and environmentally friendly products. All of their profits are donated to fund animal cruelty organizations like ASPCA and The Humane Society.
"We try to use all cruelty-free brands when we borrow materials to make them. We do our research, and we stand by our logo. We try to educate ourselves on which brands are cruelty free, so we could use those when we make our glosses. Everything in the glosses is artificially safe, all-natural, and the packaging is eco-friendly and sustainable. We just use paper packaging, we stay away from plastic, and even though our lip gloss tubes are plastic, we make sure they are recyclable… as of right now our packaging is 100% biodegradable," said Wu ('22).
Defy Cosmetics also hopes to expand to using reusable glass tubes in the future. Currently, Defy Cosmetics sells their lip glosses through their Instagram account, @defycosmetics, but plan on expanding their platform to cater to those around the globe.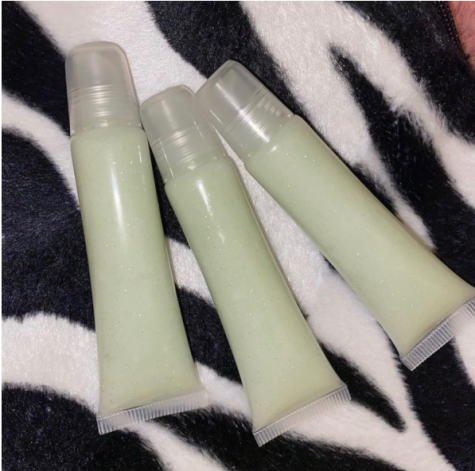 "Right now we're just doing it through Instagram DM, but we want to expand, and we are trying to make a website where the people who aren't local can just go on our website and purchase off of there and pay online. So far we only have local buyers, so I just drive to their houses to drop them off, or if they want they can come to my house to pick it up too," said Wu ('22).
Each 15 mL tube of gloss is $5. Many of their glosses from their New Year's Collection, which was released in January, completely sold out. As well as building a website, Defy Cosmetics plans on partnering directly with an animal cruelty organization in the future.
To keep track of Defy Cosmetic's latest news and releases, you can follow their Instagram at @defycosmetics.