Local actions and climate change are changing the landscape
Nobody drinks tap water in California. In California, 24-packs of bottled water wait in Costco, have discount signs framing them at CVS, and are priced for $1.99 per single bottle at Target.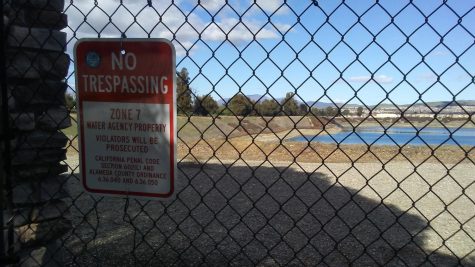 The reason why residents flock to Aquafina and Pure Life to get their thirst quenched is simple: the water here tastes a little off. There's no doubt the water here is clean, but there is equally no doubt that metallic-tasting minerals are in aplenty when you drink from the tap. 
By the time you've read this sentence, 1,000 bottles of water have been opened in the United States. This means that every minute, 15 bottles of water have been opened here in Pleasanton.
What drives these actions is a familiar threat: climate change. What is unfamiliar is the ways in which local environments are changing and citizens are having to adapt to the ever-greater and more extreme demands of the places we live in.
Pleasanton is a smaller symbol for the lives of America's population. The future of America's generation relies upon how we act now, whether that be on a local level or choosing between the Biden Plan and the Green New Deal. To put into perspective the importance of national climate reform, Amador's reporters took to the streets. 
---
The Go Green Initiative trains high schoolers about how to enact environmental change. One of their interns, Julia Smith ('21), describes her passion for the environment starting from her childhood.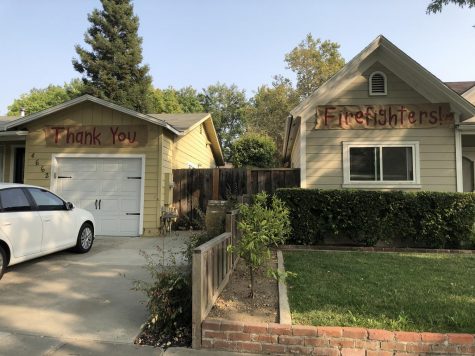 "When I was little, in elementary school, my mom used to show me documentaries about environmental issues. One that stuck out to me the most showed an orange river running through a country in Africa. This was their only source of water and due to the pollution it caused a lot of problems for the people that lived there. Those movies kind of sparked a fire in me… From the day that I watched that movie, I have learned so much and done a lot of research that only furthers my passion towards fighting climate change and trying my best to remedy environmental injustice," said Smith. 
During her internship in the summer of 2020, Smith worked with other Pleasanton high schoolers to create a documentary about Pleasanton's water supply. Besides creating community videos, Smith runs Soleada, a sustainable accessory shop, in her free time, giving 25% of profits to charities.
Meanwhile, fellow intern Luana Yeung ('21) has also found a way to meaningfully give back through her work for Pleasanton's community. 
"Being a Go Green Initiative intern has not only allowed me to dive deeper into researching and analyzing environmental issues related to energy savings and water conservation, but it's also given me the opportunity to see how our local government and business sectors see and address current issues of climate change within their own workspaces," said Yeung.
 Yeung's experiences have helped her immensely in her role as organizer of TedX, an annual event where speakers from around the school can inspire other with their ideas, opinions, or innovations. This year will be her third year, with past speeches on YouTube on topics from seeing life through a lens to how future classrooms will look like.
---
Zone 7 chairman Olivia Sanwong is constantly helping to protect the water conservation and direction of Pleasanton's resources. For her, as with many others, erring on the side of caution is imperative to have sustained safety in water quality and quantity.
"Our natural resources are limited and I am motivated to be a good steward of our limited natural resources. I see extreme weather events continue to increase in terms of frequency and impact – this includes droughts, floods, wildfires, landslides, hotter temperatures, etc. We need to do our best to manage resources to prepare for extreme weather events and also (hopefully) prevent these events from getting worse and/or happening more frequently," said Sanwong.
California is divided into nine water regions based on their proximity to major watersheds. Pleasanton is a part of Region 2 in the San Francisco Bay area, and Zone 7 is the delegation responsible for Livermore to Amador Valley's water.
"Being on the Board of Directors and preparing for each meeting has taught me so much more about the complexities of matching drinking water supply and demand as well as the complexities of delivering treated drinking water. Zone 7 also provides untreated drinking water to Livermore Valley wineries and manages flood control for the Tri-Valley region. At the present moment, one of the primary areas I am thinking about is multi stakeholder negotiations and how to motivate multiple local agencies to work together. More specifically, how to repair some of the friction that currently exists between Zone 7 and the City of Pleasanton's recent decision to withdraw from the Tri-Valley regional study on water reuse," said Sanwong in response when asked about her current goals as a Zone 7 board member.
I believe we need to approach this from two directions: (1) as individual consumers and (2) as a global community using a multi stakeholder approach. For (1) I think the best we can do as individual consumers is to make choices that minimize consumption of single-use plastics, meat, gas/oil. I also think we can do more to adopt water conservation best practices like taking shorter showers and transitioning lawns to drought tolerant landscaping. For (2) I agree with the US rejoining the Paris Climate Agreement and making an effort to meet the goals of this agreement.
---
Tri-Valley teachers, similar to their students, have strong opinions on climate change.
Stacey Sklar, an Amador teacher, says," Well, climate change (in my opinion) is one of the most urgent issues facing everyone today. It impacts everything. Some scientists assert that the warming of the Earth is even making pandemics, like this current one, more likely to continue occurring… It is important to act before we get there."
Sklar teaches civics to high school seniors. Frequently engaging with current politics, her stance on the current national plan toward climate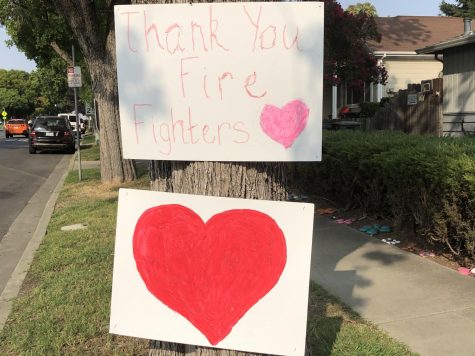 change remains steadfastly neutral.
"They have already taken steps by rejoining the Paris Agreement, and signing executive orders placing a moratorium on new oil and gas leases on federal lands/revoking permission for the Keystone XL pipeline. Once we exploit protected lands it will be very difficult to reclaim them. We are stewards of this planet and need to take good care of it… Local [reform] can sometimes be a bit more radical because it only needs to reflect those in a smaller area, and like-minded people tend to live together in "bubbles," so we see great variation in how different municipalities recycle and purchase energy," said Sklar. 
Similarly passionate about environmental action nation-wide is Eric Wadkins, former press-secretary of the Senate and AV social studies teacher. 
"I worked as a Press Secretary… Like most things related to American political structures, there's an inherent contradiction. On the one hand, the President has immense power, as evidenced by recent executive orders. Items like Keystone Pipeline are obviously huge victories. On the other hand, there are so many points in US political institutions that allow for obstruction that I'm not sure that it's quite right to say that climate denialism has ended – it's just morphed into a new phase and no longer occupies the Oval Office," said Wadkins.
---
The responsibility citizens carry is equally a product of the places they live in as it is their behavior in everyday life. Pleasanton has a thriving community of both young and old dedicated to fighting climate change. Contradictorily, their peers and the wider circles they engage in are the very same unwitting humans that benefit from what causes it: an international 24/7 accessibility to any product available, whether that be gas or Amazon. 
As citizens of Pleasanton, and more importantly America, we recognize it is our responsibility to reverse environmental changes. What we don't acknowledge is that living up to that responsibility means we need to admit the power we carry, in even the most mundane of daily actions, affects lives around the world just as much as fundraising for climate change immigrants does.