How students with jobs adapted to the pandemic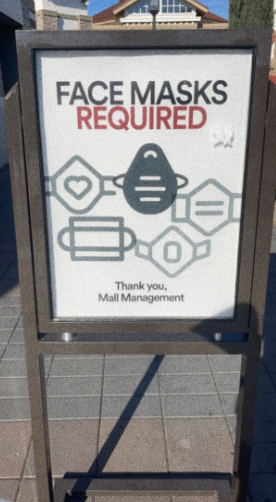 The implementation of safety precautions to halt the spread of COVID-19 has caused some to lose their jobs. For others, it means a very different approach to their work, including students. 
Some businesses deemed unessential have had to shut down or close. Regardless, one unlikely service has remained open—the American Swim Academy. 
"The class size has decreased significantly. It used to be four kids per class, but now it's at most two, usually one," said swim instructor Colleen Zheng ('21).
In an attempt to reduce the risk of infection, the Academy has implemented various measures to keep everyone safe. The changes have dramatically affected Colleen's work experience, as the staff now has less leisure time, instead prioritizing safety.
"Between every class, the staff outside the pool sanitizes all surfaces. [Teachers] also wear face shields in the water, exit from a different door, get [their] temperature taken before entering, and use every other lane so the kids stay apart," said Zheng. 
Similarly, Brooklyn Frerich ('21), a Starbucks barista, has also experienced limitations at her job. Because she handles food, there are many precautions she needs to take.
"I wash my hands every time I touch money or hand off a drink and/or every 15 minutes. I wear a mask at all times, there is plexiglass in between me and the customers, and finally, I take a temperature every time I come into work," said Frerich.
Customers must wear masks inside most stores, as required by state and county safety guidelines. These rules and restrictions are intended to protect the customer, but people are not always cooperative. 
"[There have been] multiple occasions where people will walk in without masks and then when asked to either leave the store or put a mask on because that is what Alameda guidelines are, they will get mad and upset. At one point, I had a customer come in, and we asked him to please put on a mask. He proceeded to flip me and my coworkers off, and marched out of the store," said Frerich.
From teaching kids how to swim, to making someone a morning pick me up, everyone is having to adjust. These students are fortunate to still be working during the pandemic, as people are losing jobs all over the country. 
These are trying times, as many fear they may be the next to lose their job or worse, a loved one. What we can take out of this is that we will be more prepared for potential disasters in the future.