Thailand Protests for Democracy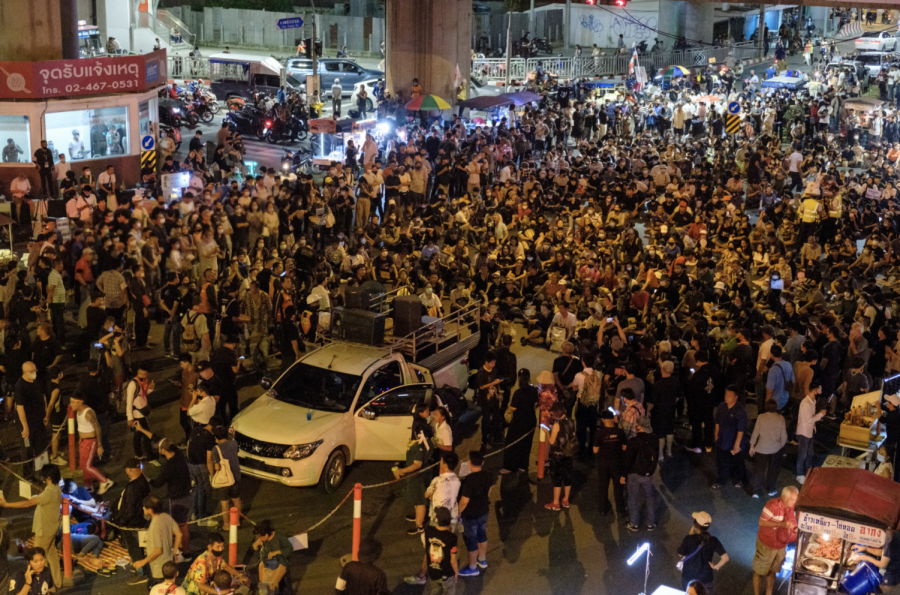 Anonymous
December 27, 2020
It's a clear evening in Phnom Penh, Cambodia in early June. Wanchalearm Satsaksit, also known as Tar, hands his money to a meatball street vendor as he's trying to talk to his sister, Sitanan, on the phone. 
Sitanan hears a booming noise coming from the other line. At first it sounds like a car accident but as she presses her phone against her ear, she here's her brother cry, "I can't breathe, I can't breathe, I can't breathe."
Tar yells in Khmer, a language she does not understand, but one thing she does understand is that it's no car accident, her brother is being kidnapped.
Witnesses at the scene see Tar being abducted by armed men into a black SUV. These men shout for people to step back as they move toward Tar to help, and then they drive off.
For the next 30 minutes, Sitanan can hear her brother's stifled voice then the line goes dead. 
Another 20 minutes go by and Sitanan receives a call. 
"Keep calm sister, Tar was abducted."
Wanchalearm Satsaksit, 37, was wanted by Thai authorities for lèse majesté according to a report in 2015. He was a pro-democracy activist who fled to Cambodia after the 2014 military coup in Thailand. He was also affiliated with the United Front Against Dictatorship, otherwise known as the "Red Shirts." On June 4th, 2020 he forcibly disappeared. 
Since August 2020, Young Thai protesters have been flocking the streets of Thailand demanding reformation, risking their lives for the sake of Thai rights in the future. Some as young as 10 years old are demanding for the resignation of the current Prime Minister Prayuth Chan-ocha and his cabinet, the reformation of the constitution, and the limitation of power of the monarchy.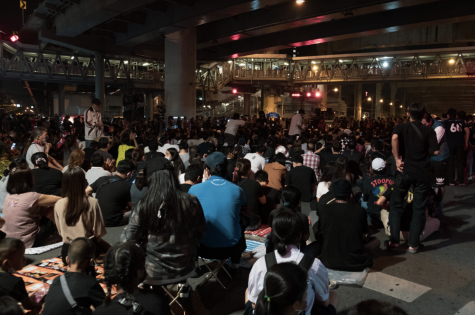 Historically speaking, Thailand is a pro-monarchy country. In fact, it's a part of Thai culture to openly show love to the monarchy, specifically the King. 
Thai kings in the past have been known to positively impact the lives of Thai people and Thailand itself, so there is no wonder on why they are so idolized. 
For instance, the late King Rama IX, Bhumibol Adulyadej, was one of the most beloved monarchs by the Thai people. His seven decade long reign displays the spark of Thailand's economic boom and the fostering of the less fortunate. He was loved all throughout his reign because he was seen as the People's King.
"Rama IX had united Thailand in time of war and famine. He was a unifying symbol that comforted the population. With that being said, he wasn't flawless, but I believe he helped more than harmed," said Anonymous Thai activist. 
Latest successor and Rama IX's son, Maha Vajiralongkorn, also known as Rama X, currently continues Thailand's monarchy. His reign is controversial because he spends a majority of his time ruling from Germany. He even declared his white miniature poodle, Fufu, to air marshal chief of the Royal Thai Air Force. 
"[Rama X] started off his monarchy being scandalous and being known as that one prince who divorced three times and named his poodle an Air Chief Marshal," Anonymous continued. 
Almost every Thai person grew up under the reign of Rama IX, so Rama X is seen as different from his adored father and he is less popular.
"I've grown up looking up to Rama IX; I picked up the clarinet and found a lifelong passion for it because he was the 'King of Jazz,' followed his patents and inventions closely, admired his brilliance and compassion as a king as he became one of the most beloved figures and symbols of the nation at the time," Anonymous explained.
However, Thai's cannot openly defame, insult, or threaten the monarch as lèse majesté is criminalized under Section 112 of the Thai Criminal Code. 
Thailand's parliamentary system is constitutional monarchy, while it's unitary state is military dictatorship; Military juntas control the government, while the monarchy legitimizes their power. 
"The government isn't listening to us and is just doing as they please," said Anonymous Thai-Dutch activist. 
This is what young Thai's are fighting for: democracy. The idea of democracy is radical for a conservative, royalist constitutional-monarchy country like Thailand.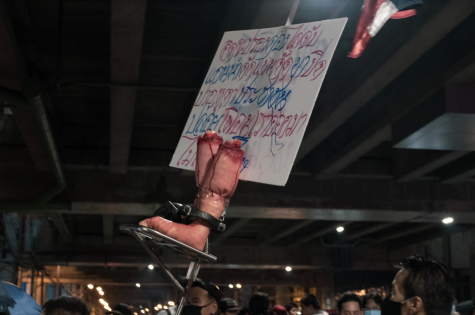 The UN reports there are at least 82 cases since 1980 where Thai dissidents have disappeared after actively speaking out against the Thai government and monarchy. 
"You risk being blacklisted, fined, or even imprisoned. Many protest leaders have already been arrested on no real charge except for speaking their mind, an inalienable right in every country that dares call itself a democracy. While speaking out against Prayut (current Thai prime minister who took seize in 2014) might get you in some trouble, speaking ill of the royal family will guarantee you prison time under the Lèse Majesté laws," said Thai-Indian Anonymous Activist. 
The Disappearance of Wanchalerm Satsaksit served as a catalyst for recent protests in Thailand. 
2020 protests for democracy in Thailand have been taking place since the beginning of the year. 
The most notable ones are the protest following the disappearance of Satsaksit and the protest on November 18th, the day before parliament voted on 7 motions, reforming the constitution that was put up by the government, an opposition proposal against the reformation of the constitution, and a proposal from the people. 
Two proposals were adopted that would allow discussion for constitutional change, but these proposals do not change the position of the monarchy. 
The Senate consists of 245 members and are handpicked by the Thai military, and citizen votes for the recent election were considered invalid. 
"While in America, there are more than a few Americans who feel the recent election wasn't fair, the most recent Thai election was almost definitely rigged," said Anonymous Thai-Indian activist.
At these protests, Thais gather in the street walking, joining hands, shouting for change. 
Thai police deploy water cannons and tear gas in Bangkok, where most of the protests are being held. Demonstrators use inflatable rubber ducks as shields to protect themselves. Experts say the water is dyed blue because it stains the demonstrators skin, which helps authorities track down who was at the protests.
At least 55 were injured, some from gunshot wounds, from the protest in November.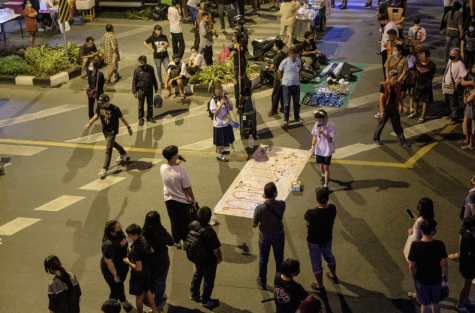 "Tens of thousands of people attend, despite the government shutting down train stations and roads to try to discourage travel to these sites," Anonymous explained. 
The symbol of these pro-democracy movements is holding up the three-finger salute. It represents resistance.
"Taken directly from 'The Hunger Games' movies, it is Katniss Everdeen's trademark symbol, a symbol in which she used to inprise millions of people to rise up against the capitol and it's oppression in the movie series," said Thai-English Anonymous citizen.
Thailand's future is now in the hands of the government and the people. Though it is uncertain at times, Thailand's youth hopes to replace a military junta they grew up with, with a democracy that listens to the people.
"The government has failed us, and it's time to rebuild. The monarchy's time will come as well," said Anonymous Thai-Indian activist.